Judy Olian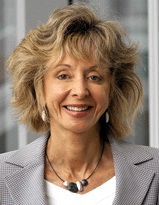 Judy Olian
Judy Olian is the eighth dean of UCLA Andersion School of Management since 2005 and is also John E. Anderson Chair of Management. She succeeded to Bruce Willison who had been dean since 1999. She is the first woman in school's 70-year history to serve as dean at UCLA Anderson. She is also one of the rare woman dean among top 20 U.S. business schools.
During her tenure, the institution has raised $180 million in funding and developed a self-supporting financial model. The institution expanded faculty, launched new degree and certificate programs and developed connections with other institutions in Asia and Latin America.
She servers on the International Advisory Board for Peking University's Guanghua School of Management.
She began her academic career as professor of management and organization at the University of Maryland's Robert H. Smith School of Business. She became senior associate dean and then dean. She served as professor of management and dean of Penn State's Smeal College of Business Administration from 2000 to 2005 before joining UCLA Anderson. During her tenure, she led renewals of Smeal's undergraduate, MBA and PhD programs. she helped raise $68 million for a new 210,000-square-feet facility and helped launch new programs : the Smeal Trading Room, the eBusiness Research Center, the-Incubator Lab, the Auctions Market Lab and the Executive MBA in Philadelphia. The Smeal College also received more than $55 million from privadte donors and foundations.
She wrote a weekly column on management nationally syndicated by Knight-Ridder and Scripps Howard News Service and also hosted 'About Business' program at WPSU-TV. She was also chairman of the Association to Advance Collegiate Schools of Business International (AACSB International) in 2008.
Born and raised in Australia, she received a BS in Psychology from the Hebrew University in Jerusalem and a MS, PHD in Industrial Relations and Human Resource Management from the University of Wisconsin, Madison.