NorthEastern University - D'Amore-McKim to Launch Mini-MBA for IT Executives
Monday, February 6, 2017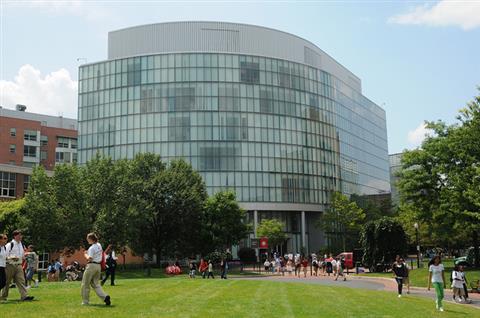 cityyear via Flickr
The D'Amore-McKim School of Business at NorthEastern University will offer two Mini-MBA programs for professionals in the IT industry.
The MBA Fundamentals for Tech Professionals program will provide participants with principles in accounting, finance, strategy, marketing, operations, and organizational behavior. Over the course of four days, attendees will learn the skills and knowledge needed to influence strategic decision-making, make the case for strategic technology investments, negotiate and collaborate on the job, manage projects across business disciplines, release a product to market from innovation to production, distribution and marketing.
Next sessions :
October 8-11, 2017
September 19-22, 2017
The Beyond the MBA for Tech Executives program will appeal to senior executives at the level of director and above. Participants will develop an understanding of how technology executives can better lead their organizations through disruption and change.
Courses focus on transformation, analytics, metrics, acquisitions and leadership.
Three months after the conclusion of the course, they will reconvene for an online follow-up session hosted by the faculty director.
Next sessions :
June 5-8, 2017
November 14-17, 2017
"Businesses today expect their technology executives to lead them into the future, and that means they need to be well-versed in business strategy and all the disciplines that drive an organization," said Hugh Courtney, Dean of Northeastern University's D'Amore-McKim School of Business. "Both of these new programs achieve that goal, from fundamentals through the more advanced Beyond the MBA course."
Both programs will be delivered on the Northeastern University's campus on Huntington Avenue in Boston. Though these courses don't offer continuing education credits, participants receive a certificate of completion at a closing ceremony.
School Profile
Northeastern University - D\'Amore-McKim School of Business
See also