AACSB accreditation: What you Need to Know
Established in 1916, the Association to Advance Collegiate Schools of Business was the first accrediting body for bachelor's, master's as well as doctoral degree programs in business administration and accounting. For many years, the agency only awarded the accreditation to North American business schools.
Since 1997, AACSB has opened its application process internationally. Essec Business School was the first business school outside U.S. to receive the AACSB accreditation. In 2009, it opens its a campus in Singapore for the Asia-Pacific region and Amsterdam for the EMEA region.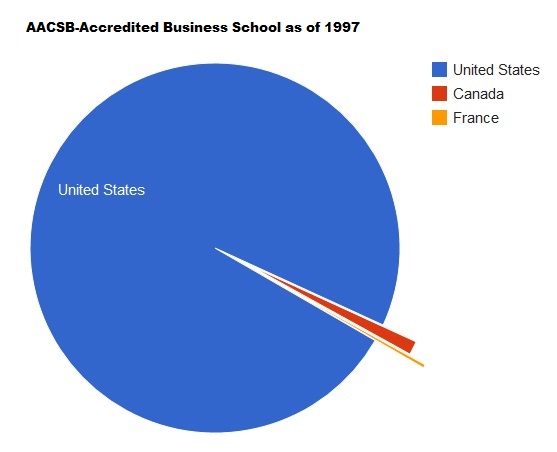 As of July 1, 1997, 330 business schools from U.S.were awarded the accreditation, 4 from Canada and 1 from France. ESSEC business school was the first business school outside North America to receive the accreditation.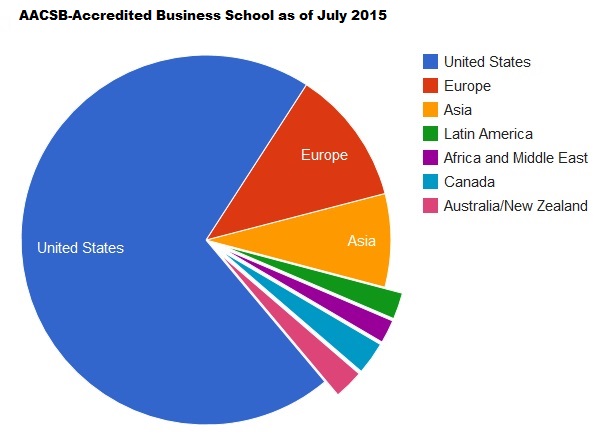 As of July 2015, 736 institutions are accredited by AACSB international. 517 of them are from U.S., 29,8% are from outside U.S. 56,3% of AACSB-accredited business schools in Europe are from France and United Kingdom.