Aalto University and ESADE to Launch MBA for Executives
Tuesday, April 18, 2017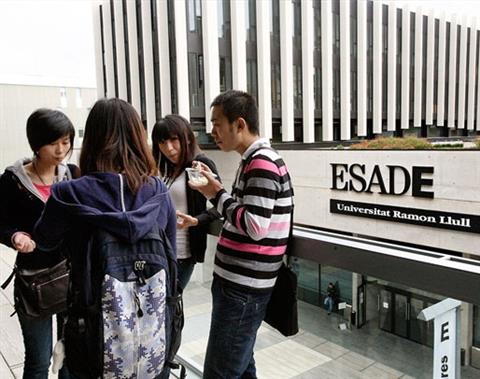 ESADE Campus in Barcelona
Aalto University and ESADE Business School join forces to launch an Executive MBA program beginning in December 2017.
The new program will mainly focus on innovation and entrepreneurship with a design-thinking approach. It is aimed at executives with at least ten years of professional experience who have a special interest in Asia-Europe business relations.
"The ESADE-Aalto MBA for Executives combines the strengths of two leading business schools to create a distinctive MBA programme for high-potential executives.", said Pekka Battula, Group Managing Director at Aalto EE. "The programme's format and the group's cultural diversity will make it an immersive and intensive experience".
Participants will take part in eight intensive weeks of face-to-face sessions with peers and expert faculty spanning 19 months: four weeks in Europe (three in Barcelona, one in Helsinki, Finland and four weeks in Asia (Three in Singapore and one in Vietnam).
"This new master's programme will allow participants to acquire a more global profile and increase their performance in international firms, as well as their ability to manage global teams.", said Jordi Brunat, Executive Education Managing Director at ESADE.
The cost of the program is €59,000 and covers tuition, course materials and meals.
School Profiles
Aalto University School of Business
ESADE Business School - Ramon Llull University
See also