Cornell and Queen's University Rename their EMBA
Friday, March 13, 2015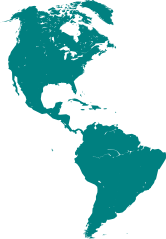 Creative Commons
Cornell University's Johnson Graduate School of Management and Queen's School of Business in Ontario, Canada have renamed their dual MBA degree program for executives.
The Cornell-Queen's Executive MBA will be rebranded the Executive MBA Americas. According to a press release, the new name "will better reflect the strategic move to jointly expand throughout the Americas while capitalizing on the regional strengths of both business schools".
The program is jointly offered by both schools since 2005 and is delivered through videoconferences every other weekend in major cities across North America and Latin America: Atlanta, Austin, Bogota, Calgary, Dallas, Edmonton, Houston, Ithaca, Kingston, Los Angeles, Monterrey, Montreal, New York, Ottawa, Portland, Salem, San Bruno, San Diego, San Jose, San Ramon, Seattle, Toronto, Vancouver, Washington DC. Approximatively 40% of class time is spent during three residential sessions ranging from 7 to 15 days at the beginning, middle and end of the program. These sessions are held in the Cornell and Queen's campuses. Upon completion of the program, participants will receive an MBA degree from Cornell University and an MBA degree from Queen's University.
"We continue to enjoy working in cooperation with our partner, Queen's School of Business, and we are both excited that the new branding allows for growth and a natural evolution of the program." said Elizabeth Mannix, Associate Dean for Executive Education at Johnson.
School Profiles
Cornell University - Johnson College of Business
Queen's University - Smith School of Business
See also