Indiana University Northwest to Launch Evening Blended MBA
Wednesday, January 28, 2015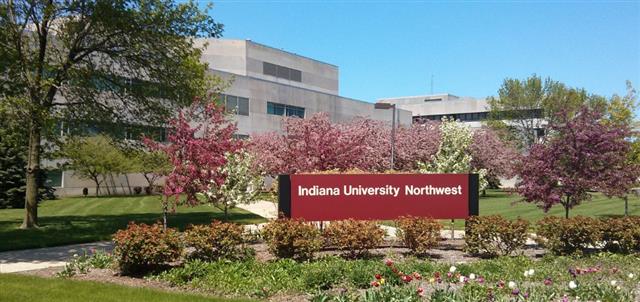 Indiana University Northwest
Indiana University Northwest will offer an evening blended MBA program beginning Fall 2014.
The IU Northwest's "Weeknight Hybrid MBA" was designed for working professionals who want to pursue the degree on a part-time basis. The curriculum will mix face-to-face classes on campus and web-based learning allowing students to have more flexibility to manage their time between work, school and life commitments.
"The hybrid component of this new program gives working students more flexibility to balance their time between professional, educational and personal commitments," said John Gibson, director of graduate and undergraduate programs at IU Northwest's School of Business and Economics. "Students who have too many time constraints to participate in a traditional MBA program format now have the opportunity to take advantage of the high-quality and value IU Northwest's MBA program offers through this new structure and online learning."
Students will meet four evenings every other week and can ask questions to professors during "off-week" lab sessions while doing their coursework. The school will use the online learning platform Canvas which contains online learning modules, interactive videos, chat rooms and discussion forums. Depending on student's background, 36 to 51 credit hours are required to complete the degree. Cost of the program is $16,000.
IU Northwest also offers a Weekend MBA for Professionals with classes every other Saturday which includes an international study trip.
School Profile
Indiana University Northwest - School of Business and Economics
See also