INSEAD Revamps its MBA
Monday, April 10, 2017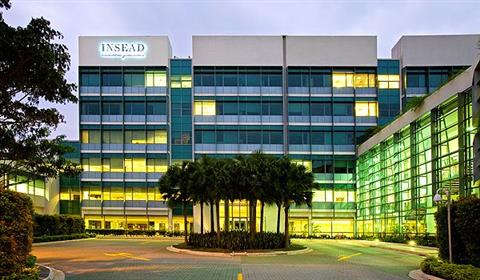 ORogalev / WikiCommons
INSEAD updates its MBA program by introducing new components into the curriculum starting in Fall 2017.
"In recent years, we have seen a drastic transformation in the global market place. It is important for us to constantly innovate and to provide our MBA students an academic education of the highest standards", said Ilian Mihov, INSEAD Dean.
Prior to beginning the on-campus program, students will take an online module featuring integrated cases with input from expert faculty and industry leaders. By gaining a broad view of management, they will be prepared to take foundation​ courses of the 10-month program.
A new core course, called "Business and Society", will introduce participants to the complexity of the interactions between business and society and equip them with the tools to address pressing global issues by covering three major topics in Ethics, Political Environment and Public Policy.
In addition to offering new electives covering a broad array of topics related to Digital Transformation, INSEAD will help students developing interpersonal and communication skills with a personal coach and career advisors.
The program culminates in a capstone project that simulates a business crisis.
"We look forward to creating an exceptional MBA learning experience for our participants, cultivating all facets of their personal and professional growth to be a well-rounded, world-class business leader and entrepreneur", said Urs Peyer, INSEAD Dean of Degree Programmes and Associate Professor of Finance.
School Profile
See also