Kogod School of Business to Launch online MBA and MS in Analytics
Wednesday, February 11, 2015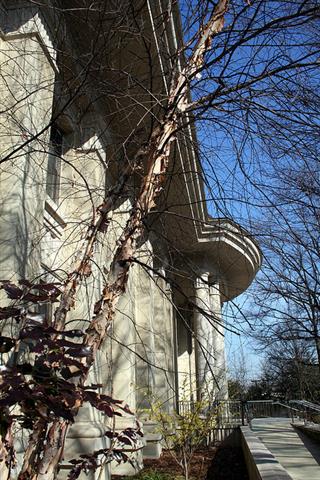 alai_jmw / flickr
American University's Kogod School of Business will launch two new online programs starting in October 2015: an MBA called 'MBA@American' and a Master of Science in Analytics 'Analytics@American'.
Participants of the MBA@American can choose to focus on a specific area of study with concentrations in Finance, International Business, IT Analytics and Consulting/Entrepreneurship, Marketing. They will have to complete 48 credits hour to receive the degree. The Analytics@American will offer concentrations in Business Policy, Healthcare, Financial and Marketing Analytics. 33 credits hours will be required to complete the degree. Students of both programs will participate in two immersive courses at Kogod's campus in Washington D.C or in another location globally.
2U, Inc. was chosen by the school to provide its experience of delivering online programs and its technology. This is the second time both parties partners to offer online programs. Previously, they launched an MA in International Relations online. 2U adds another school to its partner portfolio that includes Berkeley's School of Information, Syracuse University's Whitman School of Management, UNC School of Government, Simmons School of Nursing and Health Sciences, University of Southern California School of Social Work, Washington University in St. Louis School of Law.
American University has also announced to collaborate with Columbia University's Fu Foundation School of Engineering and Applied Science to offer a dual degree BA in natural sciences/BS in engineering.
School Profile
American University - Kogod School of Business
See also