Meredith College Adds Human Resources Concentration to its MBA
Monday, January 19, 2015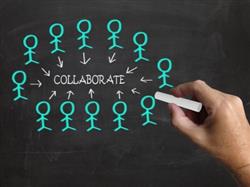 Stuart Miles / FreeDigitalPhotos.net
The Meredith College MBA program will offer a concentration in human resources management (HRM).
Demand for human resource managers in the Triangle is expected to increase over the next few years. The concentration in HRM will give to graduates "a broad knowledge of overall business strategy, thus providing them a competitive edge and helping prepare them to be leaders in the HR field" according to Jane Barnes, interim dean of Meredith College's School of Business.
Students of the HRM concentration choose two human resource management elective courses – along with two additional HRM electives in order to complete a total of 36 credit hours and earn the MBA degree. They will be able to earn 15 business management and strategy credit hours of Senior Professional Human Resources (SPHR) certification from the Society for Human Resource Management (SHRM) continuing education.
A Lunch and Learn session will be held on January 28 at the Harris Building, Room 214.
School Profile
Meredith College - School of Business
See also