New appointments at U.S. business schools in March
Wednesday, April 1, 2015
The last month saw the announcement of new deans and newcomers to the admission teams at Johnson, Wharton, University of Wyoming and Texas A&M.
As part of its newly redesigned Two-Year MBA, Cornell's Johnson Graduate School of Management reinforces the admission committee with the appointment of Judi Byers as Executive Director of Admissions and Financial Aid.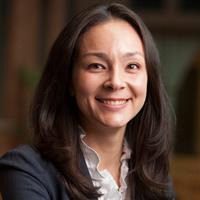 Byers will bring her over ten years experience in admissions to Johnson. She was admissions director at American University's Kogod School of Business where she received the American University Alumni Eagle Award in 2013.
"It's clear the revamp of the Two-Year MBA program includes impressive enhancements and will make these offerings even more attractive to prospective students domestically and internationally." said Byers.
She highlighted that the new option for candidates to pre-fill portions of their applications from their LinkedIn profiles received positive feedbacks. "Over the last 6 months we've received positive feedback from students that can now share their LinkedIn profiles and portfolios through a streamlined and easy-to-use process." said Byers.
She is joined by two other newcomers Admissions Director Gail Wolfmeyer from NYU Stern and Admissions Manager Chris Lind from American University.
The Daily Pennsylvanian reports that Wharton School had appointed Frank DeVecchis as new director of MBA admissions last month.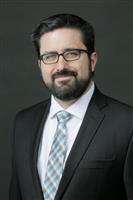 The job was vacant since Ankur Kumar, former director, resigned from her role in Octobre 2013 after a decline of applications since the financial crisis (down 19% from 2009 to 2014). The admissions team stated that they concentrate on quality rather than quantity.
Frank DeVecchis joined Wharton in 2009 as Associate Director of the Wharton Fund to collect donations from alumni. He became director of Global Immersion Program, an MBA elective course and Director of MBA Academic Operations in 2013. Prior to joining Wharton, he was Director of Alumni Relations for his alma mater Saint Joseph's University.
This year, application volume to Wharton MBA rises for the first time in four years (up 1,2%).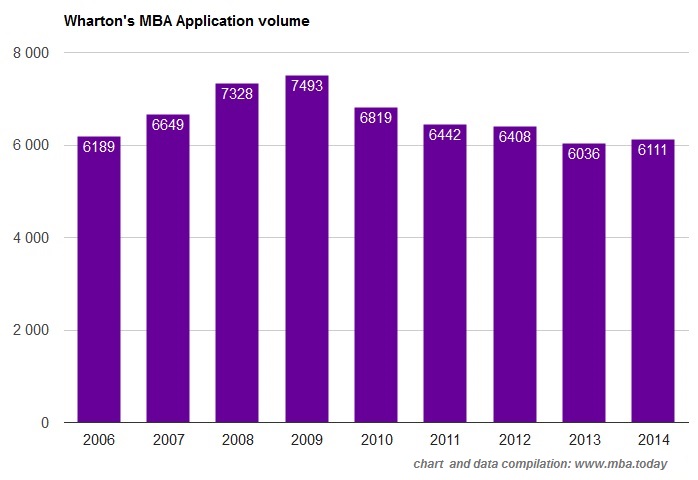 Two marketing professors became deans
Texas A&M University's Mays Business School has chosen Eli Jones, one of their alumni, to be the new dean.
Jones will take up his new role on July 1 and will succeed interim dean, Ricky Griffin. He currently serves as Dean of the Sam M. Walton College of Business and Sam M. Walton Leadership Chair at the University of Arkansas. Prio to his tenure at Walton, he was Dean of Louisiana State University's Ourso College of Business.
He received a bachelor's degree in journalism from Texas A&M and a PhD in marketing from Mays in 1997. His research interests are selling and sales management and marketing. His papers received awards from the American Marketing Association's Sales Special Interest Group in 2006, the National Conference in Sales Management and the Marketing Management Association Conference in 2004.
"There's nothing sweeter than the sound of home," said Jones. "My wife and I are excited about returning to Aggieland and becoming an integral part of my alma mater. Texas A&M University and Mays Business School have been on an upward trajectory for some time, and I know that's definitely a tradition that the talented faculty, dedicated staff and wonderful students want to continue. I appreciate Dr. Ricky Griffin for his leadership during the transition."
TAMU officials also announced that Michael K. Young, will be the new president of Texas A&M University. He was president of George Washington University after being dean of the George Washington University Law School. After he received a Juris Doctorate from Harvard Law School where he graduated Magna Cum Laude, he taught Japanese Law at Columbia University for 20 years. He succeeds R. Bowen Loftin who left Texas A&M in January 2014 to become chancellor of the University of Missouri.
Sanjay Putrevu, another marketing professor, was named Dean of University of Wyoming's College of Business.
He was chosen among other candidates: Paul Bobrowski, dean of the University of Dayton's School of Business Administration; Chris Earley, the James Henderson Chair in Management and former dean of the Krannert School of Management at Purdue University; John Mittelstaedt, professor of marketing
Putrevu joined the University at Albany, SUNY in 2005 where he held several positions including as associate dean of the school of business. Prior to his tenure at University at Albany, he was a faculty member o f Bryant University's College of Business in Smithfield, RI and Brock University in St. Catharines, Canada. He taught at universities in United States, Canada, Australia, India and France.
His research interests are consumer behavior, advertising, retailing and international marketing. He holds a PhD in marketing from the University at Buffalo, SUNY and a master's degree in management studies from the Birla Institute of Technology and Science in Pilani, Rajasthan, India. He will begin his new post n July 1.
Other appointments
University of Texas named Laura Starks as interim dean of McCombs School of Business
Larry W. (Chip) Hunter named as dean of Washington State University's Carson College of Business
Caryn Beck-Dudley appointed as new dean of Santa Clara University's Leavey School of Business.
Dave Harris named as the new dean of the Herberger Business School at St. Cloud State University
Elad Granot named dean of Rider University's College of Business Administration
Sue Lehrman appointed dean of the Rohrer College of Business at Rowan University
School Profiles
Wharton School - University of Pennsylvania
Washington State University - Carson College of Business
Cornell University - Johnson College of Business
Texas A&M University (TAMU) - Mays Business School
University of Wyoming - College of Business
St. Cloud State University - Herberger College of Business
The University of Texas at Austin - McCombs School of Business
Santa Clara University - Leavey School of Business
Rider University - Brodsky College of Business
Rowan University - Rohrer College of Business
See also