Two New Mexico Universities to Launch MBA Fellowship in Education
Wednesday, June 24, 2015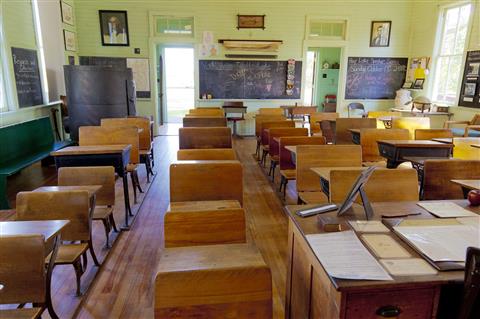 bairli1 / Pixabay
New Mexico State University and the University of New Mexico collaborate with the Woodrow Wilson National Fellowship Foundation to create an MBA Fellowship in Education Leadership Program.
The Fellowship program addresses two challenges in U.S. education. Students from well-resourced schools lag behind those of many Asian and some European countries such as Singapore, Japan, Finland, the Netherlands, South Korea, China in reading, math and science. On the other hand, many students from high-need urban and rural schools score lower than the domestic average causing huge educational achievements gaps at federal and state levels.
The program is aimed at professionals in the education sector nominated by their school districts or charter organizations. Fellows selected will take 18-24 months of MBA courses which cover topics including technology, organizational leadership, entrepreneurship, finance, data analysis and marketing with an emphasis on their application to education. They will be awarded a scholarship, which covers full tuition for the program and other expenses. In exchange, they will serve as principals in an identified school district or charter school within New Mexico state for a minimum of three years, with mentoring from the Woodrow Wilson Foundation. Progress toward the goal of closing the achievement gaps at those schools where Fellows are placed will be measured by metrics such as student test scores and graduation rates and will be compared with the best schools nationally and internationally.
"New Mexico's schools face enormous challenges, yet exceptional school leaders find ways to deliver excellent educational opportunities to our children," said Craig White, Interim Dean of UNM's Anderson School of Management. "We at the Anderson School look forward to working with the State's Public Education Department, Woodrow Wilson National Fellowship Foundation, school districts, and UNM's College of Education to provide these leaders the management skills necessary to fully maximize the outcomes from their efforts. It is exciting to be at the forefront of this new MBA program."
School Profiles
New Mexico State University - College of Business
The University of New Mexico - Anderson School of Management
See also