North Dakota State University to Launch Distance-Learning MBA
Monday, September 21, 2015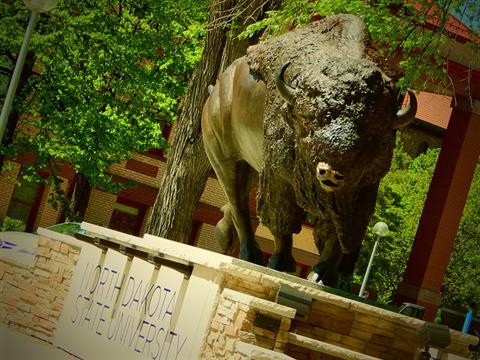 Amber Lien via Flickr
North Dakota State University launches an off-campus Master of Business Administration degree starting this Fall.<:P>
"We really want to open up access to the program," said Karen Froelich, MBA program director at NDSU. "So many times, people are calling and they want a distance option, and we didn't have one."
Distance students will be able to attend classes from off-site locations or online through the Interactive Video Network technology.
Professors will be able to see and interact with them as they will appear on a screen at the back of the classroom. NDSU has spent $70,000 to equip the classroom at Barry Hall with screens and microphones. A technician will monitor the system during classes.
NDSU hopes to recruit alumni in the Minneapolis–Saint Paul metropolitan area, as well as students who had to drive to the Fargo campus to attend classes.
School Profile
North Dakota State University - College of Business
See also