Pepperdine Executive MBA Expands in Dallas
Wednesday, September 9, 2015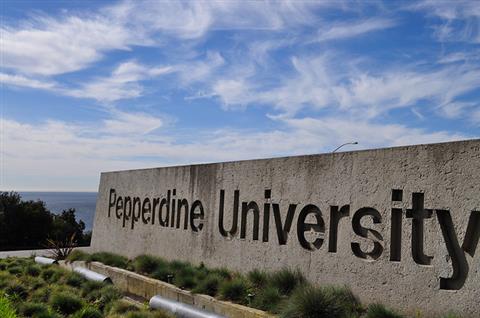 www.campusgrotto.com
The Graziadio School of Business at Pepperdine University will offer an Executive MBA program in Dallas, Texas starting in January 2016.
Six months after inaugurating a new campus in Silicon Valley which houses an Executive MBA program , the Graziadio school, will expand its EMBA program outside its home state of California.
The program will follow the same format as the EMBA offered in other locations in California (San José, Irvine, West Los Angeles and Malibu). Classes will meet once every three weeks on Friday and Saturday for 19 months at the Marriott hotel in Plano which is some twenty miles northeast of downtown Dallas.
"The skills developed within the program are relevant and applicable to any industry or career path, aligning it with Dallas' industry and labor market diversity." said David M. Smith, dean of the Graziadio School.
As Texas offers a business-friendly environment with tax incentives, many companies move to or expand in Plano like Toyota which relocated its U.S. headquarters from California. Dr. Pepper Snapple Groupe, Huawei, Alliance Data, Denbury Resources, J.C. Penney, Dell Services, PepsiCo, Bank of America have offices or headquarters in the area.
The Pepperdine EMBA program will be in competition with other programs like the University of Dallas MBA which was launched this Fall in The Colony.
School Profile
Pepperdine University - Graziadio School of Business and Management
See also