Santa Clara University - Leavey to Offer Online MBA
Monday, July 31, 2017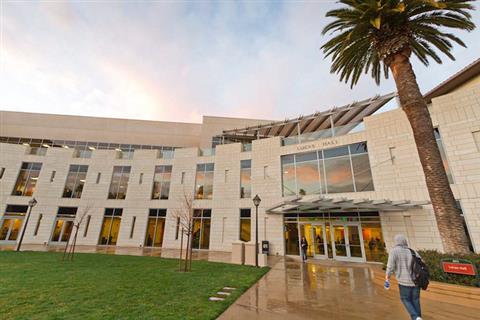 Leavey School of Business by Franklin Avery
The Leavey School of Business at Santa Clara University will offer an online MBA starting in January 2018.
The 70-credit program features two three-day, on-campus residencies. Online courses will be taught by the same faculty who teach face-to-face courses.
Participants will be able to track their progress through the "Silicon Valley Professional Dashboard" as they accomplish steps through their studies.
"We've built this curriculum and the Silicon Valley Professional Dashboard to give our students maximum flexibility and preparedness for change," said Caryn Beck-Dudley, dean of the Leavey School of Business.
The program has four start dates in Fall, Winter, Spring, and Summer and is only available to U.S. residents. Interested candidates must possess an undergraduate degree and at least three years of professional experience.
Tuition fees are $74,760 ($1,068 per credit hour).
School Profile
Santa Clara University - Leavey School of Business
See also