U of Illinois at Urbana-Champaign partners with Coursera to Launch Online MBA
Thursday, May 14, 2015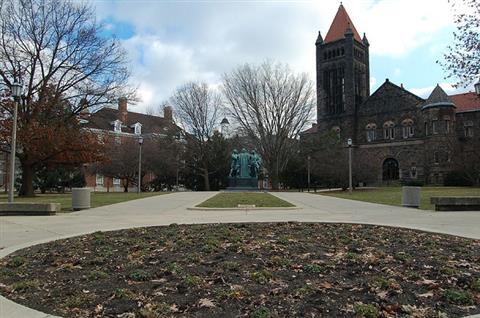 ilovebutter / Flickr
The University of Illinois at Urbana-Champaign has chosen to collaborate with MOOC provider Coursera to offer an online MBA.
Content of the program known as "iMBA" curriculum will be available for free as with any other MOOC, will be available for free. It consists of a set of eight specializations in topics such as digital marketing, finance and accounting. Each course uses a combination of quizzes, discussion, lecture videos, peer reviewed assignments and a capstone project.
Participants can earn a certificate upon completion by paying around $3000 to enroll in a specialization. Those who earn six certicates in any sequence can apply to the College of Business to pursue the MBA degree. With the identify verification fees and the fees for the certificates, the online MBA will cost approximately $20,000 which is equivalent to one year of tuition fees for the full-time MBA on campus ($21,974 for the 2014-2015 academic year) and much more cheaper than the Kogod School of Business online MBA ($72,576) and the College of William and Mary online MBA ($48,960) both launched this year.
U. of I. has collaborated with Coursera to offer Moocs since 2012 but this is the first time that the institution offers an online graduate degree in business. The program, which is set to launch in Spring 2016, received approval from the Academic Senate and is pending approval by the Board of Trustees.
Also on Coursera, UPenn's Wharton School offers MBA core courses online.
School Profile
University of Illinois at Urbana-Champaign - Gies College of Business
See also