University of Cape Town Offers an Opportunity to win an MBA Study
Friday, July 10, 2015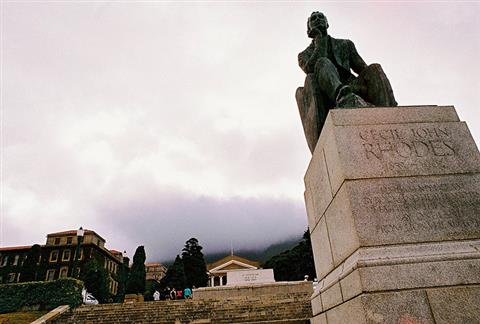 4thethrillofit via Flickr
The University of Cape Town Graduate School of Business offers a chance to South Africans to win a spot on the school's MBA program.
This opportunity is a joint-effort between the University of Cape Town GSB and online business and lifestyle magazines Destiny and Destiny Man.
The winner enrolls in the Cape Town GSB MBA program without paying tuition fees. A prize worth more than R190,000 (US$15,173).
"By partnering with Destiny and giving away an MBA opportunity, we hope to both raise the profile of emerging market business schools as centres of excellence and thought leadership, and provide a deserving student, who might not otherwise have been able to study with us, the knowledge and skills to take on the challenges of this emerging market decade." said Saskia Hickey, Marketing Intelligence and Strategy Manager at CT GSB.
Eligible candidates are residents in South Africa who are 25 years or older, have at least three years of work experience and possess a recognised tertiary degree. They are required to write a 550-word essay on the topic: "The emerging market context faces many challenges. Identify a challenge you feel passionate about and tell us what the role of business is in addressing it."
School Profile
University of Cape Town - Graduate School of Business
See also