University of Central Arkansas Revamped its MBA
Wednesday, October 29, 2014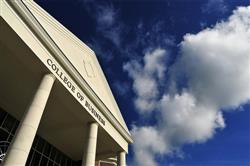 University of Central Arkansas
The Arkansas Business reports that the University of Central Arkansas's College of Business made changes in its MBA program effective this Fall.
The school has redesigned the program after analyzing the needs of companies of the state of Arkanas such as HP, Acxiom and Dillard. The new curriculum will have seven core courses and three elective classes with specializations in finance and health care. The specialization in management of information systems is planned to be added later.
Students can choose to take courses online or on campus allowing them more flexibility in their schedule to pursue the degree while working full time.
Graduates of the UCA MBA will be equipped with skills to work in growing demand areas in finance, healthcare or IT.
School Profile
University of Central Arkansas - College of Business Administration
See also