University of Kansas to Offer Online MBA
Friday, May 8, 2015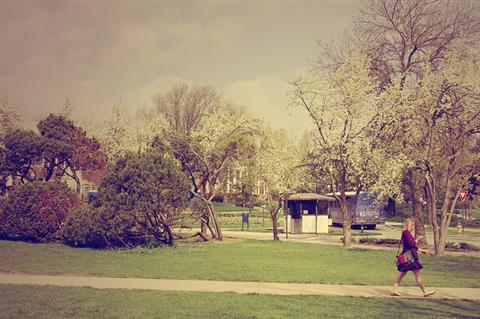 Tristan Bowersox / Flickr
A new online MBA degree will be offered through the University of Kansas (KU) School of Business commencing this Fall.
Participants can complete the program entirely online in two years without going to the campus by taking one class at the time of succession. The curriculum consists of 42 credits units and offers specialization in finance, marketing, and management and leadership.
KU has collaborated with Everspring, a company that provides customized online education solutions, to offer this new degree.
"Our primary objective in the online MBA is to preserve the quality and exceptional student experience offered in our full-time and working professional programs and translate that into the online realm," said Dee Steinle, administrative director of KU master's programs. "As more educational programs move online, we are pleased that the KU MBA will be front and center."
School Profile
University of Kansas - School of Business
See also