University of Liverpool to Launch First MBA in Horseracing
Wednesday, April 22, 2015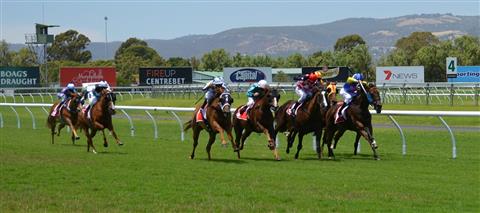 Pixabay
The University of Liverpool Management School will launch an MBA with a emphasis on British horseracing industry.
Horse racing is the second most popular spectator sport in Great Britain after football with over 6m people visiting a racecourse each year. It generates £3.5bn of revenues every year and provides approximately 85,000 direct and indirect jobs.
The Liverpool's "Thoroughbred Horseracing Industries MBA" is aimed at professionals who already have experience in horseracing and those who want to pursue a career in the sector.
The new degree received support from the British Horseracing Authority (BHA) and the Horserace Betting Levy Board (HBLB). The program will be taught by university's management school faculty and equine experts from the School of Veterinary Science at Leahurst in Cheshire. The curriculum consists of general courses covering topics in marketing, strategy, innovation, leadership, entrepreneurship and managing financial resources and courses applied to horse racing such as equine welfare, event management, sponsorship or media. Students will gain hands-on work experience by participating to real projects for sponsoring organisations and internships provided by industry partners. They will be prepared to be business leaders in the horseracing industry.
Tuition fees are £14,000 on a full-time basis and £7,500 on a part-time basis.
The university also offers an MBA, unique in its kind specialized, in football business in cooperation with the FA Learning.
The city of Liverpool is a major hub for sports. It is home to the world's renowned Grand National held annually at the Aintree racecourse and also to two Premier League football clubs: Liverpool F.C. and Everton F.C..
School Profile
University of Liverpool - Management School
See also