University of Pacific and Drexel University Transfer Sacramento Graduate Programs
Wednesday, August 19, 2015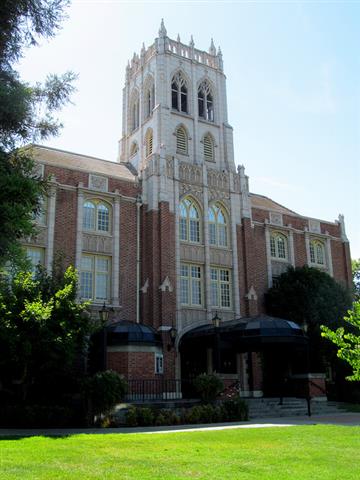 rocor via Flickr
As Drexel University is closing its Sacramento campus on Capitol Mall, University of Pacific and Drexel University were in talks since March to take over some graduate programs offered at the Drexel's campus in downtown Sacramento.
Approximately 215 'Dragon students' are currently enrolled in nine Drexel programs in Sacramento: MBA, Master of Science in Finance, Bachelor of Science in Business Administration, Master in Higher Education, Doctorate in Educational Leadership and Management, MS in Human Resource Development, Interdepartmental Medical Science Program, MS in Medical Science, Master in Pathologists' Assistant (PathA). The remaining students will move to the Pacific McGeorge School of Law campus in Oak Park, three miles from the California State Capitol, along with Drexel faculty to complete their degree as planned.
UoP will roll out five new programs based on the former programs over the next two years. Starting this Fall, the MBA program will be led by Cynthia Eakin, associate dean for academic programs at Pacific's Eberhardt School of Business. David Harris, who joined Pacific from Drexel University Sacramento, will serve as MBA program manager. Starting also this Fall, the Doctor of Education will be led by Rod Githens who also comes from Drexel. The Master of Public Policy will start one year later and the Master of Public Administration in Fall 2017. Both programs will be headed by John Kirlin. The Master of Physician Assistant Studies (MPAS) program is expected to be launched in spring 2017 and is pending accreditation by the Accreditation Review Commission on Education for the Physician Assistant. Mark Christiansen, former director of the physician assistant program at UC Davis, was chosen to lead the program. All new programs will be part time except for the MPAS which will serve full-time students.
UoP has also recruited four staff members from Drexel University Sacramento to develop student enrollment plans and expand Pacific's graduate program portfolio and expects to recruit more faculty members. John Jones was appointed interim director of the Sacramento Campus and will oversee the management of the campus business operations.
To study the decision to expand in Sacramento, UoP asked its Center for Business and Policy Research to perform a benchmarking study led by Jeff Michael, Director of the center. Potential demand for higher education in the region was compared to big cities and metropolitan areas such as Portland, Cincinnati, Washington D.C., Denver or Austin. The market research reveals that, though the Sacramento region awards a number of bachelor's degrees comparable to state capitals, it awards fewer than half the number of master's degrees awarded. UoP hopes to recruit approximatively 400 students each year by 2020.
Drexel Closes a Campus and Establishes a New College
Drexel University has focused its efforts in establishing a new Graduate College. The College replaces the Office of Graduate Studies and will be located in a newly renovated space on the Drexel's Philadelphia campus.
"We have such a diversity of master's programs, including traditional face-to-face, online and hybrid programs, and still there is a lot of room for growth," said James Herbert, founding dean of the Graduate College and former Interim Provost. "We must clearly identify, at the master's level, our core strengths and our niche, and communicate that to potential students and other stakeholders."
School Profiles
University of the Pacific - Eberhardt School of Business
Drexel University - LeBow College of Business
See also