University of South Carolina Aiken to Launch MBA for Liberal Arts and STEM majors
Saturday, February 7, 2015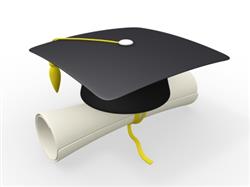 David Castillo Dominici / FreeDigitalPhotos.net
The School of Business Administration at the University of South Carolina Aiken will launch their first MBA degree for individuals who didn't earn a bachelor degree in business beginning in Fall 2015.
The part-time program will focus on non-business majors with two tracks: the liberal arts track and the STEM track for students who major in STEM - science, technology, engineering and math. Students will take traditional face-to-face classes during evenings on USC Aiken campus. The program requires the completion of 42 credit hours.
Applicants must hold a bachelor's degree in a non-business field and have a minimum GMAT score of 450 or a GRE equivalent. Additionnally, they must provide three letters of recommendation from either academic or professional associates to their application. However, the program is not open to international students and non-US citizens. Applications for the Fall 2015 intake are now being accepted until July 1st, 2015. Deadline for the Spring 2016 term will be announced later.
USC Darla Moore also offers a part-time MBA program in Aiken delivered through distance learning.
School Profile
University of South Carolina Aiken - School of Business Administration
See also