6 MBA programs in Hungary (Magyarország)
Sorted by popularity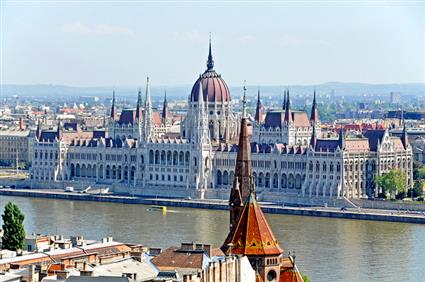 Students, who pursue an MBA in Hungary, have access to a high-quality business education at low cost in Central and Eastern Europe. Hungary is an increasingly popular destination for exchange students. The country is member of the European Union though it hasn't adopted the Euro currency yet. Hungary offers a beautiful environment with lakes and national parks within few hours of drive from main cities and has great road, rail and air connections with surrounding countries.
With an MBA in Hungary, graduates can apply to jobs in food processing, pharmaceuticals, motor vehicles, information technology, chemicals, metallurgy, machinery, electrical goods, or tourism sectors.
Budapest is an international hub for studies with students coming through the Erasmus exchange program. Students who study an MBA in Budapest will enjoy architecture, historic urban centers as well as thermal waters and a flourishing culture. Learning the Hungarian language is not a requirement as MBA courses in Budapest are taught in English.
Search information in our list such as admission requirements, or fees and find which MBA in Hungary is best for you
Image Credit: archer10 via Flickr
Filter programs by:
Accelerated One-year MBA
Budapest
Katalyst EMBA
Budapest, Warsaw


A joint-venture program between WUT Business School in Poland and Central European University Business School .

IMM Executive MBA
Online. Residencies in Chile, Brazil, China, U.S., Hungary, Netherlands, Turkey


Upon completion, students earn a MBA degree from Purdue and a MBA degree from TIAS or from Central European University.
MBA mesterképzés
Budapest
Corvinus MBA
Budapest
Corvinus Executive MBA
Budapest